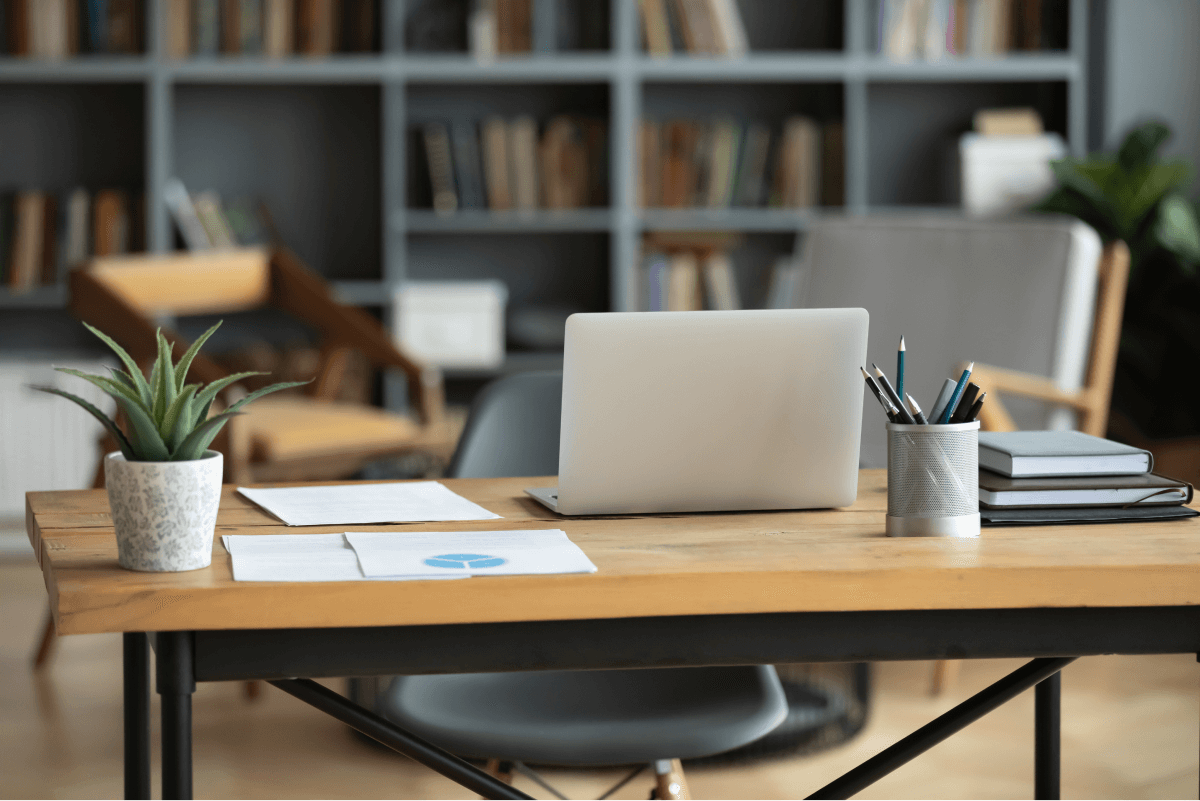 If you have been living in a student apartment for a while, you most likely already have a functional study area. If you don't have one or you're looking to improve your study space, you will find the tips mentioned here helpful. One of the top reasons why college students prefer apartments instead of a dorm room is the privacy and space. Dorm rooms come with a study table, but since you will probably be sharing the room with a roommate, it can be difficult to get your studies and work done. This is not the case in UVU student housing facilities as you will get plenty of personal space and privacy. If you have not yet created a study space in your apartment, here are some tips to get you started:
Decide On The Space: First off, you need to choose the area where you want to create the space. You can create the space in the living room or your bedroom. Some prefer to create the space in the bedroom as they feel more secluded; on the other hand, others prefer living areas as the bedroom can be too distracting for them. You can either create it in the corner or near the window, depending on your preference.
Do Not Keep Anything That Will Distract You In The Table: When you are creating your study space, do not keep anything that will distract you near the table, whether it's your phone or books. It is best to keep the table clutter-free. Keep the things that you will need close by as getting up to go and grab them will disrupt your concentration. Before you begin studying, always make sure to tidy up the space to avoid any distractions.
Get A Desk Where You Can Stand And Study: Instead of getting the normal desk where you sit and study, you should consider one which allows you to stand and work. You do not necessarily have to buy a standing table; you can also create one yourself. An open shelf is a great way to create a standing table. If you are making one, get a tall stool as well, so that you can sit and stand when you want to.
You Might Want To Improve Your Lighting If You Have Dim Light: Another way to improve any study space is to check the lighting. It is best to have some natural light coming in during the daytime. You do not want a space that is too dim or light. When you have a study space that is too dim, you will end up straining your eyes which will only affect your health. On the other hand, it is also not ideal to create a space that is too bright. So, check the current lighting of the space, the areas where the sunlight comes in, and then create your study space.
Setup A Space That Will Motivate You: Even though you have already created a pretty decent space, it can be difficult to get yourself to actually start studying. Consider creating a space that will make you feel motivated to study. While you can follow the above-mentioned tips to create the space by fixing the lighting, keeping the distractions away, or getting a standing table, you know yourself better than anyone else, so create the space accordingly.
So, these are some tips to help you get started when you are creating a study space for your student housing Orem. It is extremely important to have a well-functioning study space during your college years as you'll be swamped with work.