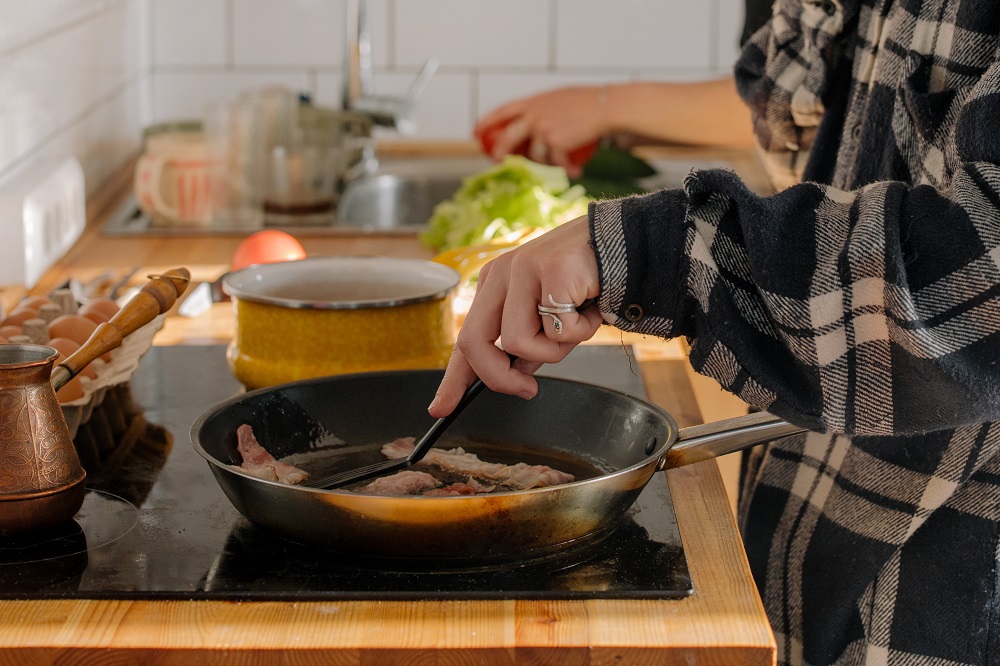 As a student, you're busy and you're exhausted. Even if you know how to cook, you won't usually want to cook a four course meal. If you can afford to eat out everyday, good for you, but that's not a great solution. You can get TV dinners to warm up in the microwave, but sometimes you just need some good home cooked food. If you're living at The Green, you will have a kitchen you can use, so let's look at some easy recipes.
Pastas
Pasta can be very simple, you just boil water, leave the pasta in there until it's lighter and soft, and then add sauce. You can buy a jar of spaghetti sauce and some dry pasta at the store for pretty cheap as well. There are several different types of sauces and pastas that you can use, so you can make several different meals this way. If you want to add some meat into it, try canned ham or canned chicken. It's already cooked and salted, so you just have to mix it in. It may not be luxury, but it's cheap and easy to make. Cheap pasta beats eating a hot pocket for the fifth night in a row. If you live in student housing near UVU, you can invite friends over to help you cook.
Slow Cooker Recipes
Invest in a slow cooker because it will become your new best friend. You can dump all the ingredients in it in the morning, and then later when you come back to your UVU apartment you'll have a warm cooked meal waiting for you. Having friends over tonight, but you won't have time to cook anything? Try this: put chicken, a can of corn, a can of black beans, and a cup of salsa in the slow cooker. After it's cooked, shred up the chicken and now you have a delicious chicken and black bean dip.
Tomato Soup and Grilled Cheese
Grilled cheese and tomato soup are great comfort foods, and basically anyone can make them. You can buy canned tomato soup and heat that up, maybe add some garlic and cream and basil to make it taste better. If you're feeling brave, you can go ahead and make tomato soup from scratch. For grilled cheese sandwiches, just butter the sides of the bread and put it on a frying pan or griddle. Place a couple slices of cheese on one of the slices of bread, and then put the other toasted piece of bread on top. Let it all melt together and get golden, and then you have the perfect grilled cheese sandwich. It's easy to feel at home in UVU student housing when you have a nice grilled cheese dipped in delicious tomato soup.
Student living near UVU can be pretty busy, hopefully you can use these easy recipe hacks to make your days go a little bit smoother. If you're looking for a calm and smooth living experience, check out The Green On Campus Drive. We are located right next to UVU and near grocery stores and restaurants, giving you a convenient commute to anywhere you need to go.