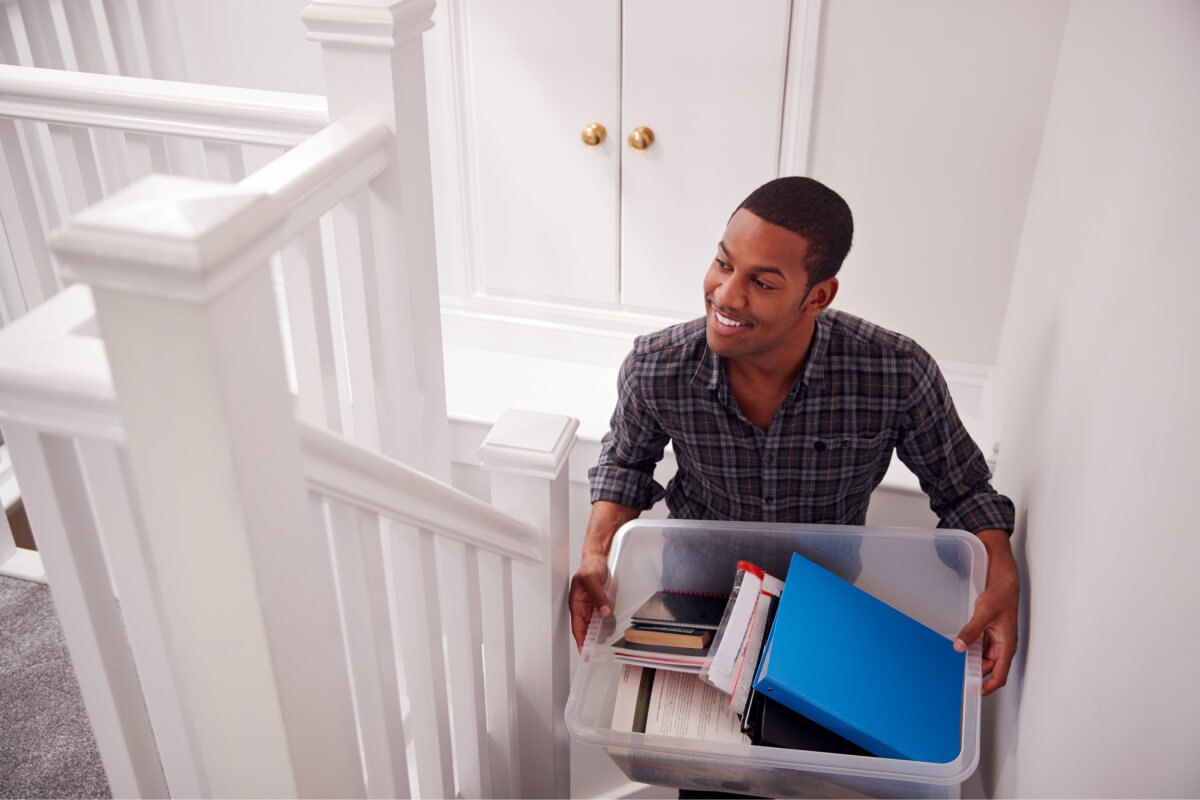 It's worth looking at where you could be living and what type of housing would be best for your needs to help the transition go as smoothly as possible, before moving away for college. One of the most exciting and crucial decisions you will make at university is where you will live. Once you've accepted a degree offer, you can normally begin your accommodation application, but check with your university for specific instructions for UVU Apartments, if you do not want to live in dorm rooms.
Alternatively, you can also contact the accommodation office at your university, if you need help with anything.
There are four primary alternatives in general. You have the option to live:
At a university-run housing hall (typical halls of residence)
In halls of residence owned by private individuals
In a privately rented house or flat with other students
In your own house
Residential halls
Individually furnished bedrooms organized around corridors or apartments with a communal kitchen make up halls, which house hundreds of students. Bathrooms are sometimes shared as well; however, en-suite rooms are becoming more frequent.
They are usually run by a university or in collaboration with a private enterprise, and the quality is often good because they must adhere to national regulations. Privately owned halls of residence provide all of the perks of university halls but are not affiliated with the university; you rent a room directly with the halls you're interested in, and most have simple online booking systems.
For full-time first-year students and overseas postgraduates who complete application deadlines, several universities guarantee a space in halls. However, this varies per institution; for example, if you came via Clearing, you may be ineligible.
New students who are living away from home for the first time are particularly fond of halls.
Living in halls puts you in the heart of student life because they're usually located on or near campus. It's a fantastic method to meet new people and participate in social activities. While your room may be small, all of the amenities you require (such as a laundromat) are normally available on-site, and the university housing team is available for upkeep.
Renting a private apartment
You might opt to reside in a privately rented property, which typically sleeps four to five people. Most students, especially those in their second year, but even some first-year students, take this route.
One benefit is that you get to choose who you live with (for second-year students, this frequently means moving in with first-year pals), which can improve your experience.
Another advantage is that you'll have more options for where you want to live. Although you'll live farther from school, most university cities' major student zones are well-served by public transportation and a plethora of shops, clubs, and restaurants.
Staying at home
For many people, leaving home – and the sense of freedom that comes with it – is one of the most appealing aspects of attending university.
Staying at home can be a terrific option if you've chosen to study locally. It saves money on rent and bills, plus it eliminates the stress of moving out and living with strangers.
Making a Decision
This is a difficult decision, so seek opinions from as many people as possible. A smart place to start is with family and friends who have already attended university. No matter the options, make sure to choose one that fits what you are looking for.
Many colleges encourage you to attend applicants days before the start of the semester when you can meet other students at UVU Apartments, and look at some of the available local rental houses.